Be­come an ac­cred­ited Pass­ive House Build­ing Cer­ti­fi­er
Build­ing cer­ti­fic­a­tion is an es­sen­tial part of the qual­ity as­sur­ance pro­cess. To ad­dress the grow­ing amount of re­quests for Pass­ive House and En­erPHit cer­ti­fic­a­tion, the Pass­ive House In­sti­tu­te has de­ve­loped a concept to train more build­ing cer­ti­fi­ers.
Requirements
---
In-depth Pass­ive House ex­per­i­en­ce (sev­er­al cer­ti­fied Pass­ive House / En­erPHit pro­jects) is a must
Ex­pert­ise in the PHPP, as this is used to ev­al­u­ate the build­ing's en­ergy per­form­ance. The PHPP Ex­pert seal is the pre­ferred way to prove this.
Pass­ive House De­sign­er/Con­sult­ant ex­am suc­cess­fully passed
Take part in the cer­ti­fi­er's course
Con­tract with PHI as an ac­cred­ited build­ing cer­ti­fi­er
Accreditation procedure
---
Sev­er­al steps are re­quired to be­come an ac­cred­ited Pass­ive House Build­ing Cer­ti­fi­er - click on each box for more de­tails!
Certifier course
Training at PH Institute
Please send your CV to the Pass­ive House In­sti­tu­te, experience in Passive House projects must be clear: state your experience with PHPP and list the projects in which you have worked, including your role. To be considered for the course, you should have worked in a minimum of three certified Passive House or EnerPHit buildings, and at least one of them should be a non-residential project.
The building certifier course consists of six course days at the Passive House Institute, including the following topics:
Building certification
Climate data
Ventilation
Certification of residential Passive Houses
Certification of non-residential Passive Houses
Renovation with Passive House components: EnerPHit projects
Passive House Standard in different climate zones
iPHA - The International Passive House Association: Passipedia
PHPP exercises
Participants will receive all the information about the exam during the course. Once the exam is successfully passed, you could be offered a contract to become an accredited building certifier.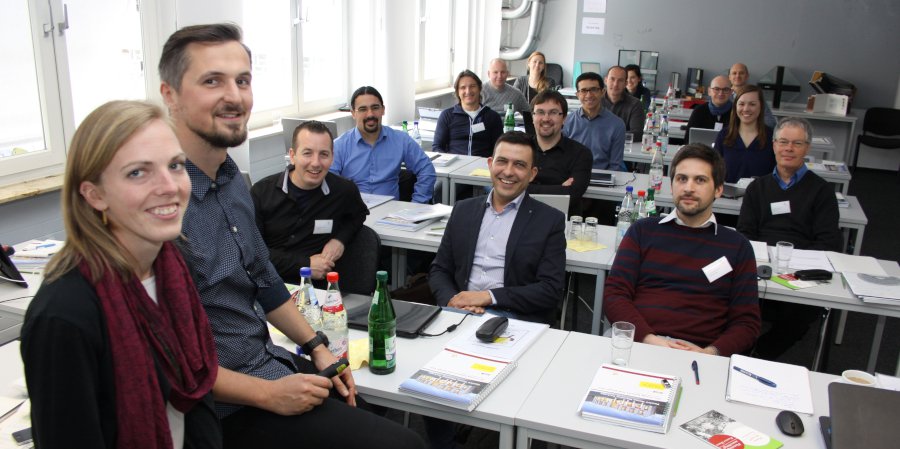 Accredited Building Certifiers
---
You will find in this list all the ex­perts who have been ac­cred­ited by the Pass­ive House In­sti­tu­te to cer­ti­fy Pass­ive House build­ings, En­erPHit ret­ro­fits and Low En­ergy Build­ings world­wide on be­half of the In­sti­tu­te and in ac­cord­ance with their cri­ter­ia.