Pass­ive House Trades­per­son course
Learn how to build a Pass­ive House build­ing! Gain a good un­der­stand­ing of the in­ter­ac­tions and in­ter­de­pend­en­cy­ of build­ing com­pon­ents in a Pass­ive House pro­ject. This course also en­ables you to as­sess the en­ergy ef­fi­ciency of any plan­ning modi­fic­a­tions and to solve prob­lems with the de­sign­ers in­volved in con­struc­tion due to a sim­il­ar know­ledge base.
Sev­er­al course op­tions are avail­able world­wide, some in­clud­ing prac­tice with con­struc­tion mod­els. The tar­geted trans­fer of spe­cif­ic Pass­ive House ex­pert­ise will provide the basis for a high stand­ard of qual­ity on site. This will ul­ti­mately be­ne­fit all those in­volved in con­struc­tion!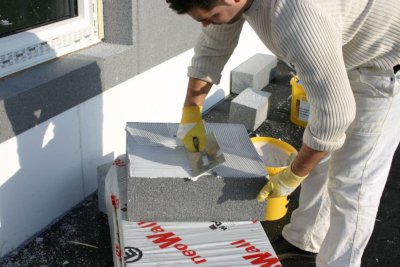 Course audi­en­ce and requirements
---
These mod­ules are primarly aimed at trades­people, but oth­er build­ing pro­fes­sion­als may join as well, to get fa­mil­i­ar with the real­it­ies of the build­ing site. You need to have some ba­sic trades­people train­ing.
Course con­tent
---
Over 3 to 5 days, the basis for a high qual­ity build­ing site are en­sured by con­vey­ing trades­people an over­all im­pres­sion of the in­ter­dis­cip­lin­ary Pass­ive House concept. Course par­ti­cipants may choose between the Build­ing En­vel­ope or Build­ing Ser­vices Spe­cial­isa­tion, or take both.
 In­ter­dis­cip­lin­ary
 prin­ciples

 > Pass­ive House Ba­sics
 > Eco­nom­ic ef­fi­ciency
 > Air­tight­ness
 > Con­struc­tion Pro­cess
+ Build­ing En­vel­ope spe­ci­al­ity   

  

>

Thermal

in­su­la­tion  

   

   > Thermal bridges        
   > Win­dows

   > Ex­ist­ing build­ings        
   > Ba­sic: Vent­il­a­tion
   > Ba­sics: Heat­ing/cool­ing
+ Build­ing Ser­vice spe­ci­al­ity       

   > Vent­il­a­tion
   > Vent­il­a­tion - Ex­ist­ing build­ings
   > Heat­ing/cool­ing sup­ply

   > Ba­sics: In­su­la­tion     
   > Ba­sics: Thermal bridges
   > Ba­sics: Win­dow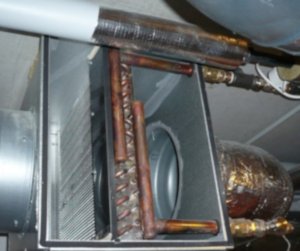 Certificate
---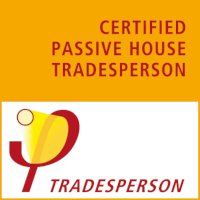 Make sure to val­id­ate your new know­ledge by passing the Cer­ti­fied Pass­ive House Trades­people ex­am: